Anatomical Studies on the Nasal Plane of Camels Revealing Feasible Functions
Abstract
The nasal plane (rhinarium) in camels is an important specialized integumentary structure, however, little is known about its structure and function. Accordingly, the first aim of this study was to describe the microscopic anatomy of the dermis. The second aim was to determine the anatomical communications of the nasal plane, in relation to the feasible functions. The microscopic study revealed a characteristic dermal structure. While, the gross anatomical study revealed important anatomical communications between the nasal plane and the vomeronasal organ openings. Together, the discussed data indicating that the nasal plane in dromedaries may play a role in delivering stimuli to the vomeronasal organ.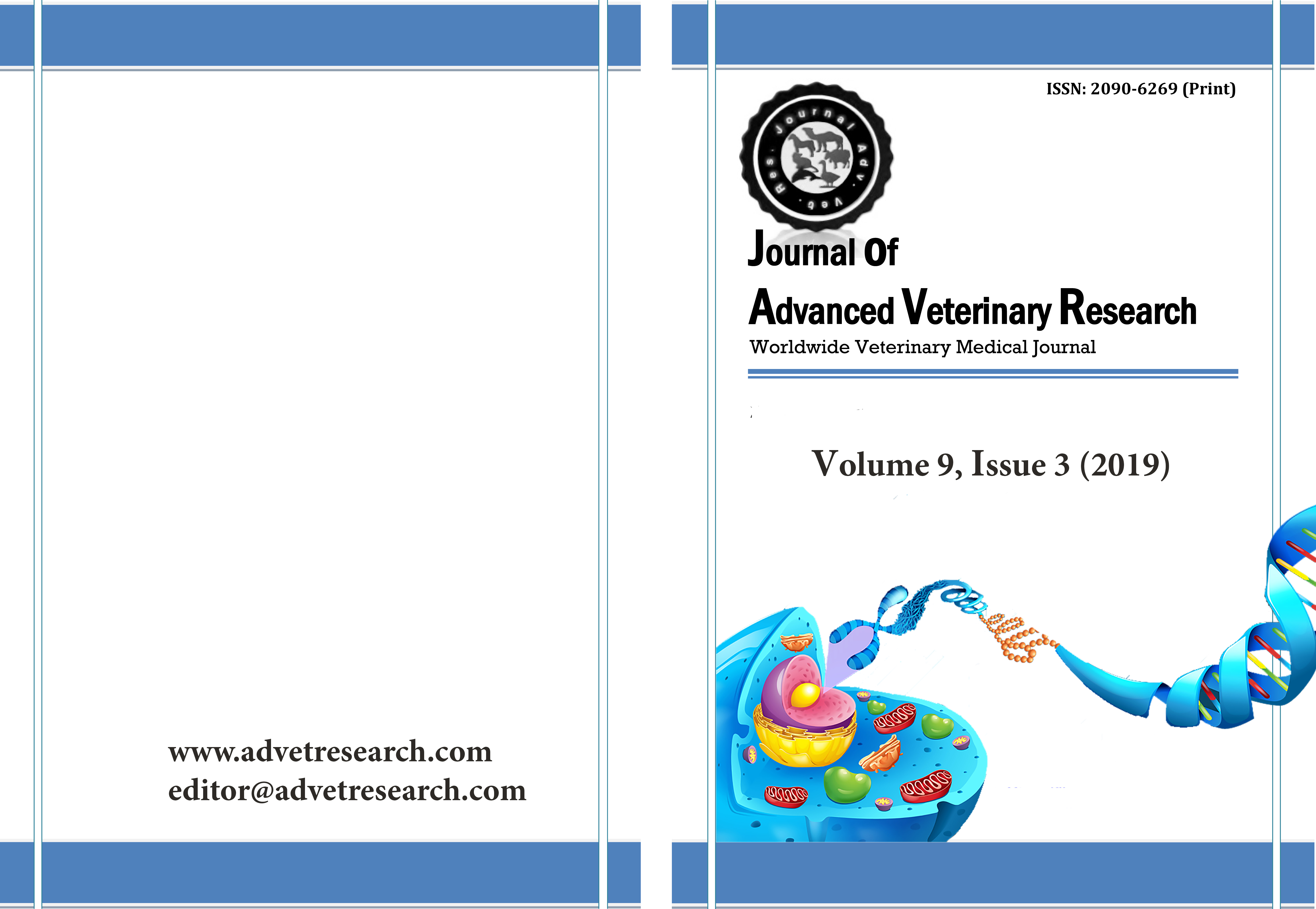 How to Cite
Eshrah, E. A. (2019). Anatomical Studies on the Nasal Plane of Camels Revealing Feasible Functions. Journal of Advanced Veterinary Research, 9(3), 123-127. Retrieved from https://advetresearch.com/index.php/AVR/article/view/371
Section
Original Research
License
Users have the right to read, download, copy, distribute, print, search, or link to the full texts of articles under the following conditions: Creative Commons Attribution-NonCommercial-NoDerivatives 4.0 International (CC BY-NC-ND 4.0).
For more information: