Comparison of Normal Hematological and Biochemical values in Male and Female buffaloes
Abstract
The present study was undertaken to evaluate the effect of difference in gender on some hematological and serum biochemical constituents in buffaloes. In total, 30 healthy buffaloes (1–2 years old) of both sexes were examined at various buffalo farms in Assiut, Egypt. Two blood samples were collected from the jugular vein. The first blood sample was used for biochemical analysis. The second blood sample was used for hematological analysis. The results revealed significant increases in serum levels of most of the measured biochemical parameters in male than in female buffaloes, except serum albumen and blood urea nitrogen levels, which were significantly higher (P<0.01) in female buffaloes. In addition, no significant changes were observed in serum total proteins and globulins levels, and in serum gamma glutamyl transferase and alkaline phosphatase activities. There were significant increases in hematocrit % (P<0.01) and mean corpuscular volume (P<0.05) in female than in male buffaloes. Mean corpuscular hemoglobin concentration was significantly lower (P<0.01) in female than in male buffaloes. No significant changes were reported in leucocytes and platelets. It could be concluded that hematological and serum biochemical constituents are varied between male and female buffaloes, which necessities the importance of using separate groups from male and female buffaloes in research studies.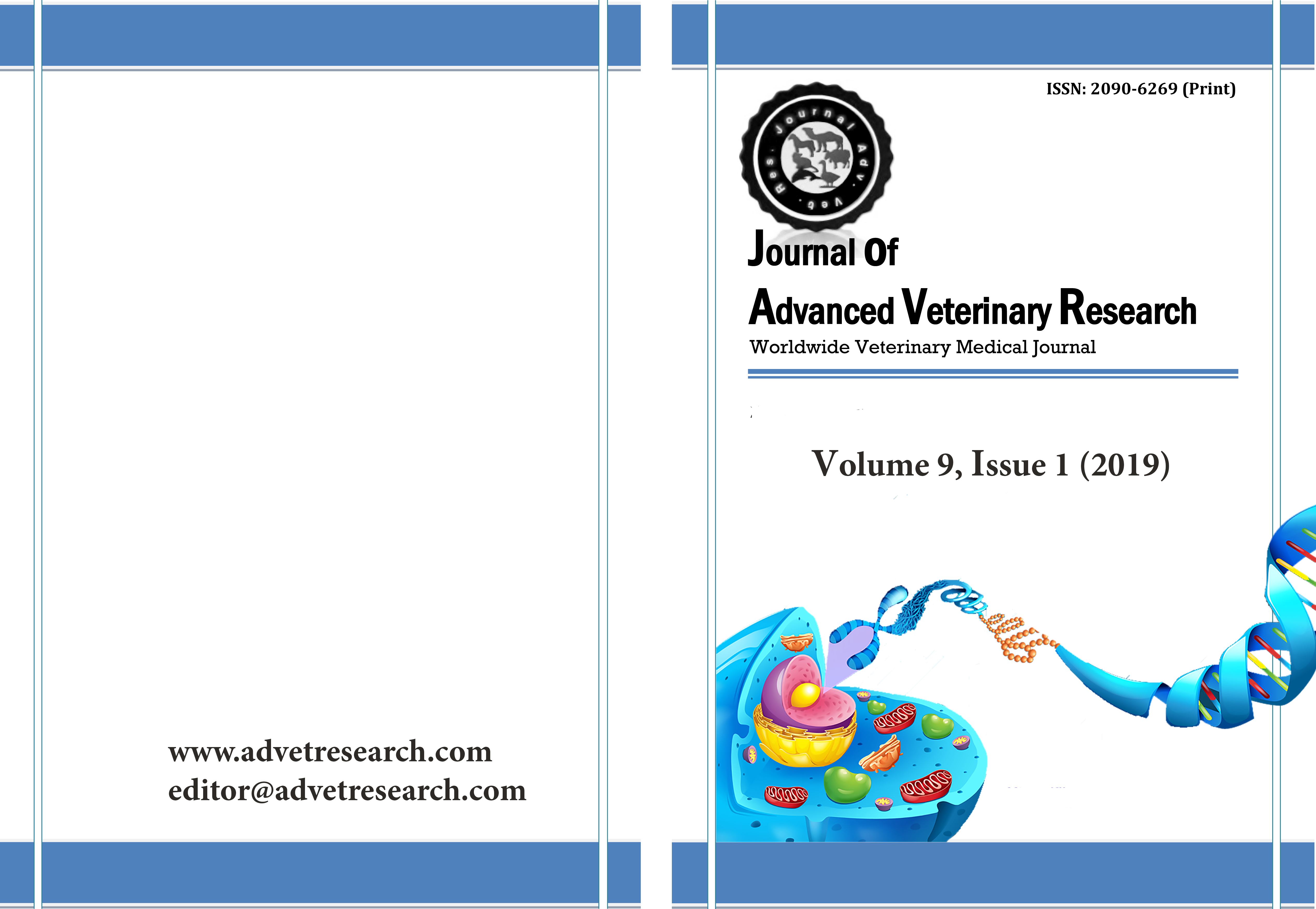 How to Cite
Abd Ellah, M. R., Hamed, M. I., & Ibrahim, D. R. (2019). Comparison of Normal Hematological and Biochemical values in Male and Female buffaloes. Journal of Advanced Veterinary Research, 9(1), 8-10. Retrieved from https://advetresearch.com/index.php/AVR/article/view/340
Section
Original Research
License
Users have the right to read, download, copy, distribute, print, search, or link to the full texts of articles under the following conditions: Creative Commons Attribution-NonCommercial-NoDerivatives 4.0 International (CC BY-NC-ND 4.0).
For more information: