Antioxidant Role of Vitamin C in Alleviating the Reproductive Toxicity of Lead Acetate in Male Rats
Abstract
Environmental pollution with heavy metals represents global problem. One of these heavy metals is the lead acetate that emits from many industries such as paint, ceramics, lead containing pipes and plastics led to a manifold rise in the occurrence of free lead in biological systems and the environment. Exposure to lead acetate affects most of the body's organs especially testes since it has a unique vascular system. Therefore, the present study aimed to evaluate the protective effect of vitamin C against lead acetate induced testicular toxicity in rats. Thirty male adult albino rats were used in this study. They were equally divided into three groups; group I "control group", group II "lead acetate treated group" and group III "lead acetate and vitamin C treated group". Administration of lead acetate (20 mg /kg body weight for 8 successive weeks) resulted in a significant decrease in serum level of testosterone. It also led to a significant increase in the testicular tissue homogenate concentration of MDA and a significant decrease in GSH concentration and catalase activity. Administration of vitamin C (20 mg/kg body weight) with lead acetate for 8 successive weeks succeeded in improving semen quality and antioxidant enzyme concentrations of testes. It can be concluded that lead acetate testicular toxicity in rats led to disturbance in serum level of the main male reproductive hormone and increased testicular contents of oxidative markers and decreased the antioxidant markers. The use of vitamin C improved these changes.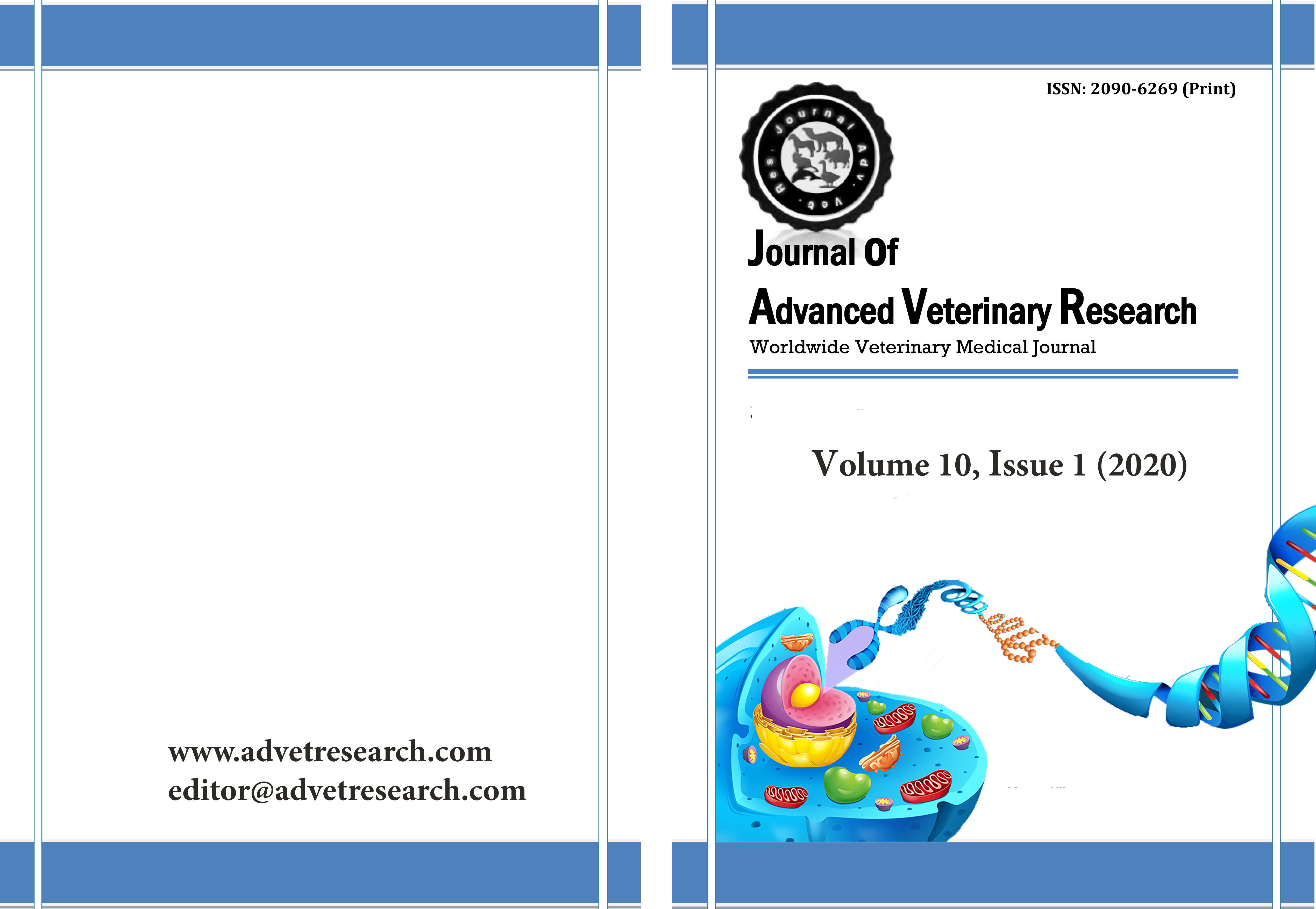 How to Cite
Kandeil, M. A., Hassanin, K. mohamed A. A., Abd Eltwab, M. A., & Safwat, G. M. (2020). Antioxidant Role of Vitamin C in Alleviating the Reproductive Toxicity of Lead Acetate in Male Rats. Journal of Advanced Veterinary Research, 10(1), 9-12. Retrieved from https://advetresearch.com/index.php/AVR/article/view/411
Section
Original Research
License
Users have the right to read, download, copy, distribute, print, search, or link to the full texts of articles under the following conditions: Creative Commons Attribution-NonCommercial-NoDerivatives 4.0 International (CC BY-NC-ND 4.0).
For more information: