Ameliorative Effects of Selenium and Chlorella vulgaris Against Polystyrene Nanoplastics-induced Hepatotoxicity in African Catfish (Clarias gariepinus)
Abstract
Polystyrene nanoplastics pollution is a global issue that has grabbed the attention of scientists and drew widespread attention owing to the possible health risks it poses. The objective of this research was to investigate the hepatotoxic effects of polystyrene nanoplastics (PS NPs) in catfish (Clarias gariepinus) from the histopathological, biochemical, and ultrastructural profiles. Six groups of fish were used (n= 24/group): the first group kept as control, the second group exposed to 5mg/L NPs, the third group exposed to NPs+selenium (1mg/kg diet), the fourth group exposed to NPs+Chlorella (25g/kg diet), the fifth group received only Chlorella and the sixth group received only selenium. The exposure was for 30 days. The biochemical tests showed a rise in ALT and AST activities after exposure to NPs compared to control group. Groups exposed to NPs and supplemented with chlorella and selenium showed a significant decrease in the serum activities of these enzymes compared to NPs-intoxicated group. Results of histopathological examination demonstrated the hepatotoxic effects of NPs in NPs-intoxicated group that consisted of micro and macrovesciular steatosis, coagulative necrosis, pericentral fibrosis, periportal fibrosis, glycogen depletion and toxic changes in cellular ultrastructure. Chlorella and selenium supplementation alleviated the hepatotoxic effects of NPs and restored the histological and ultrastructural appearances of the liver tissue. Therefore, nanoplastics toxicity has well-defined hepatotoxic effects and these cytotoxic changes were mitigated by dietary supplementation of Chlorella and selenium.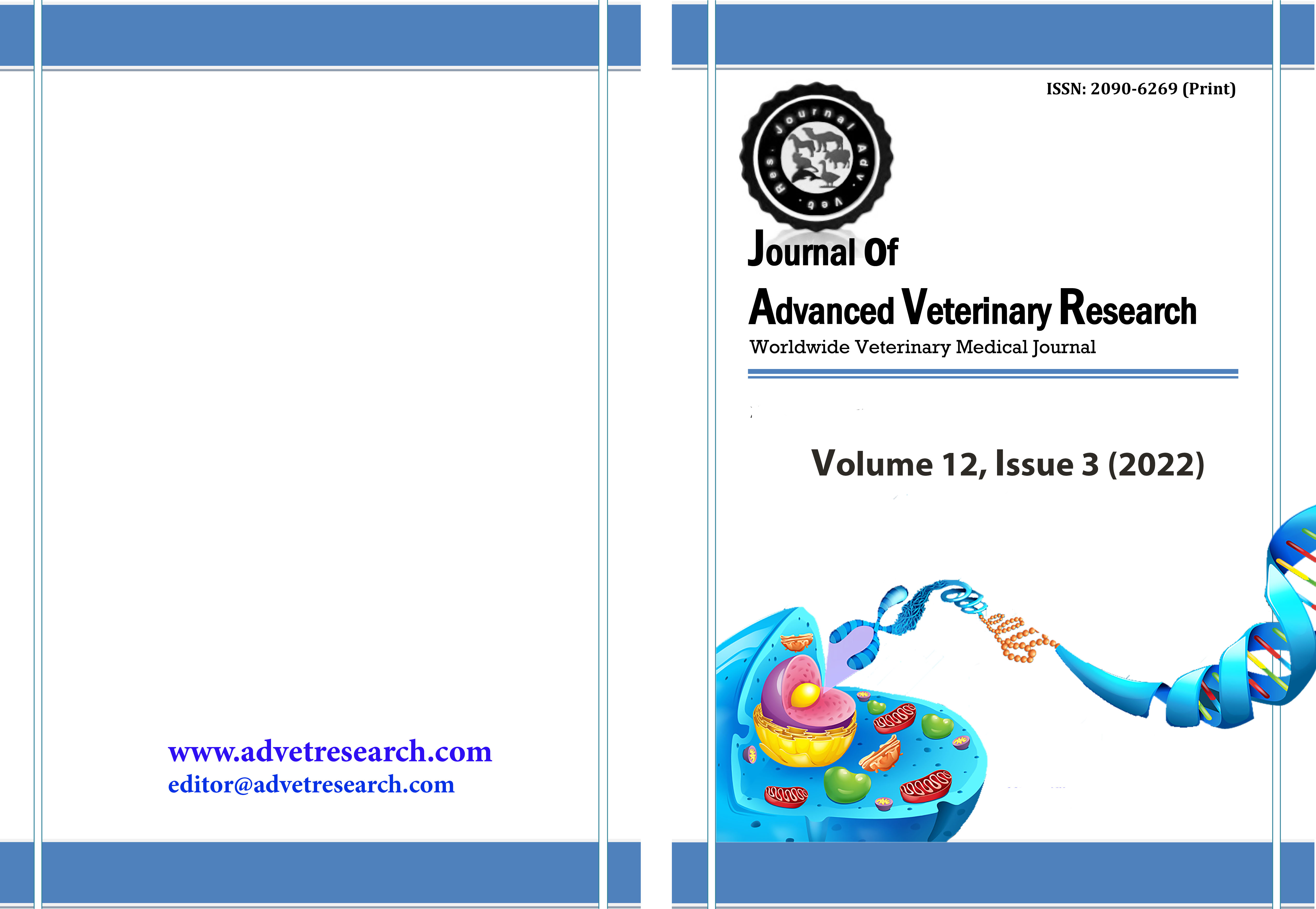 Downloads
How to Cite
Abdelbaky, S. A., Zaky, Z. ., Yahia, D. ., Ali, M. ., Sayed, A. E.-D., Abd-Elkareem, M. ., & Kotob, M. (2022). Ameliorative Effects of Selenium and Chlorella vulgaris Against Polystyrene Nanoplastics-induced Hepatotoxicity in African Catfish (Clarias gariepinus). Journal of Advanced Veterinary Research, 12(3), 308-317. Retrieved from https://advetresearch.com/index.php/AVR/article/view/988
Section
Original Research
License
Copyright (c) 2022 Journal of Advanced Veterinary Research
This work is licensed under a Creative Commons Attribution-NonCommercial-NoDerivatives 4.0 International License.
Users have the right to read, download, copy, distribute, print, search, or link to the full texts of articles under the following conditions: Creative Commons Attribution-NonCommercial-NoDerivatives 4.0 International (CC BY-NC-ND 4.0).
For more information: